All Time stats: 1/7/10 to 1/7/20
Days betting: 3652
Amount Bet: $34,710,180.00
Profit/Loss: $479,860.00
Return on Turnover: 1.38%
Profit per day: $131.39
If $50k starting bank been in:
Index fund (7.5%): +$39,174.00
Bank (3.8%): +$17,383.00
Bitcoin: $6,110,833,333.00
*compounded annually
Remember
Happiness Equals Reality Minus Expectations
— Tom Magliozzi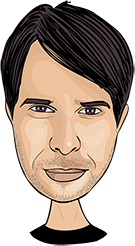 I'm Steve. A 40 year old aussie and new dad. Follow me as I try and make a second income by following tipster services.
Buy me a Beer