Dailyprofit Update: AFL, NRL, NFL, NBA & Subscription fees increasing
The Dailyprofit service pricing will increase to $139 AUD per month from the end of this week (21st of October). It is currently $119 and if you sign up before the price increase you will stay on that pricing for the entire season.
With the NBA season just a week away, I thought we'd have a look back at how the Dailyprofit service has been doing in 2019. We have had an entire NRL and AFL season, and the first 6 weeks of the NFL season. We also had the backend of the last NBA season.
AFL results
The graph paints a pretty clear picture. The first half of the season saw winner after winner, then all profits were given back in a two week period. We then regained a bit of profit to end the year where we started.
In total, we advised 107 bets and won 58 of them (54.2%). We turned over 211.55 units and lost 0.7759 units for a -0.4% ROI.
As we only record at the second-best odds in the Australian market, most members would have seen a tiny profit instead of a tiny loss this year.
Jonno will be analysing results per round for next year, and like most Sportpunter models, it looks like they perform well early in the season before dropping off. It is likely the official bets will only be advised for the first half of the season going forward.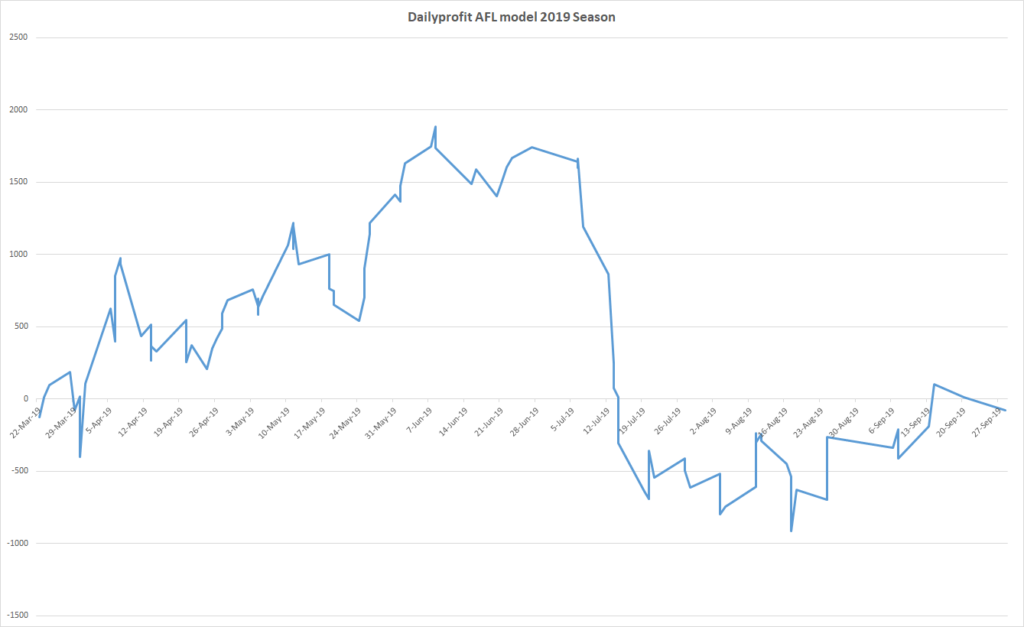 NRL results
A very messy graph below. The season started poorly (-20 units) before a nice winning run put us just shy of 10 units profit. The results then moved down and up throughout the season before a big losing run at the end of the year.
In total, we advised 95 bets and won 45 of them (47.4%). We turned over 286.65 units and lost 11.6837 units at -4.1% ROI.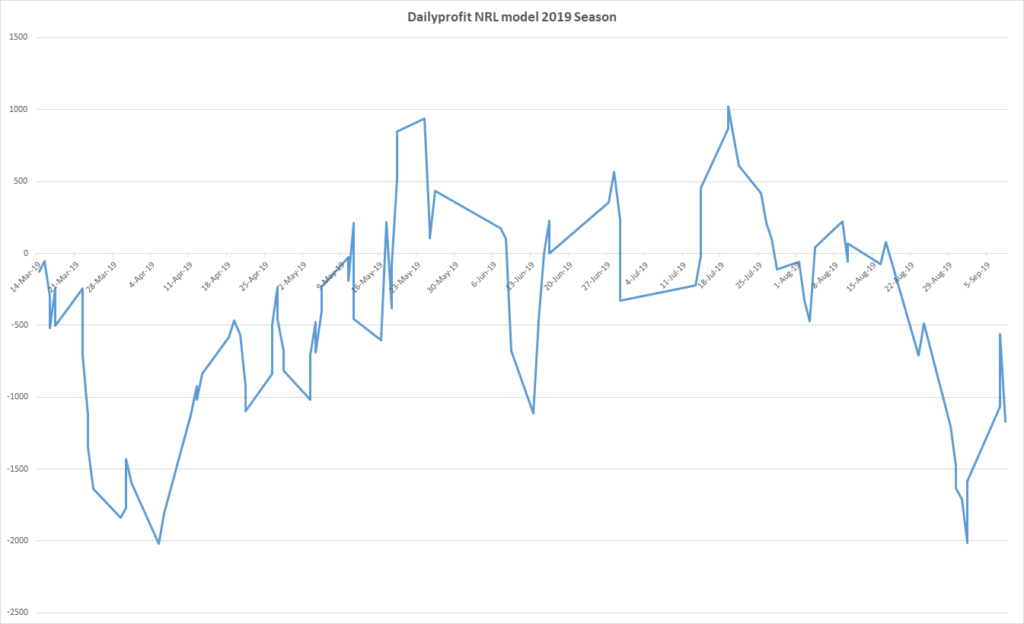 NFL results
The NFL model has gotten off to a fantastic start. With this model, we have for the past few years advised following the Line and Totals only over certain periods of time. This has proven to be the right decision.
So far this season, we have advised 73 bets and won 37 of them (50.7%). We have turned over 181.75 units and won 15.9754 units at 8.8% ROI.
For the rest of the season, we will only be advising members to bet on Totals.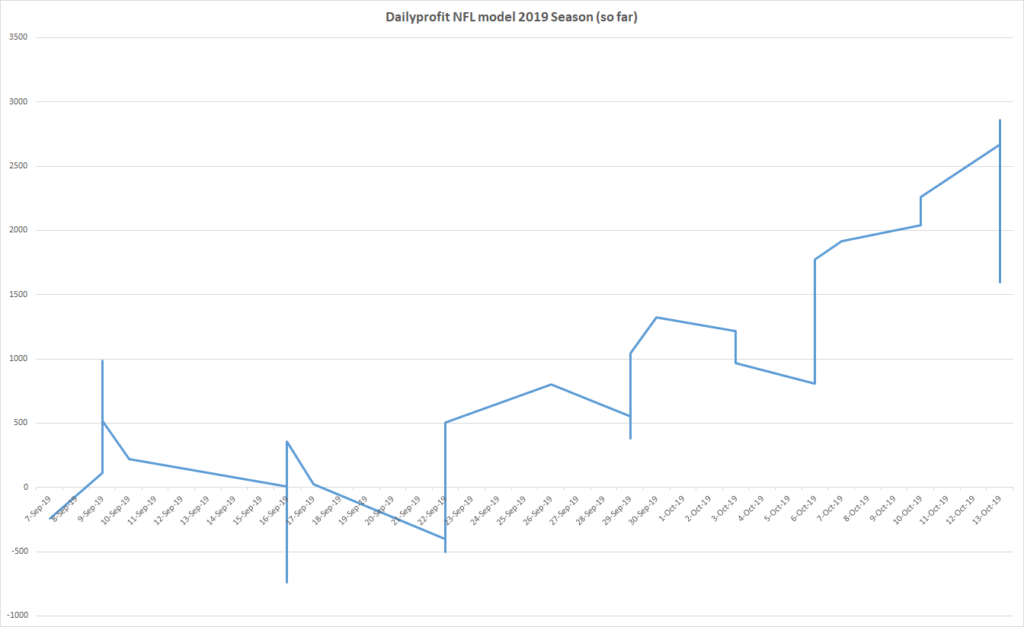 NBA results
The NBA seasons start in October and ends in May. So from January 1st 2019, we advised 306 bets and won 163 of them (53.3%). We turned over 278.35 units and made a profit of 9.4836 units at 3.4% ROI.
As always, we record prices below what is available at Pinnacle, so this ROI for most members would be well over 5%. The second half of the season, like all other Sportpunter models, is weaker than the first half (where we made 38.862 units profit at 12.5% ROI). You can watch the video below to see how amazing the NBA model has been
Sign up now to lock in subscription costs
The NBA season starts on Tuesday. Dailyprofit subscription costs will move from $119 AUD (€73, $80 USD, £62) per month to $139 AUD per month on Monday. So get in now to lock in that $119 price point. You will also receive the NFL plays and we are also giving NBL plays away this season as well.