Sportpunter NRL 2015 Review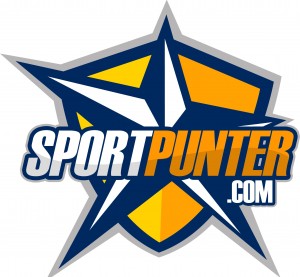 Yesterday I reviewed the 2015 AFL season. Today we look at the NRL model. Jonno loves the AFL, mention Hawthorn and his eyes light up. Being from Melbourne he had little choice but to be an AFL fan. Mention NRL and his eyes glaze over. I doubt he has ever sat through an entire game. I also believe that is why this model doesn't compare to his AFL one. He knows AFL inside out and I guess that translates to him knowing what variables really matter and the weight he can place on them. Whereas with the AFL model I can almost guarantee myself a profit each year, the NRL model is a different beast. Some years I will make between 10-30% ROI and others I could lose 20%. Over the long term it has made 3.3% ROI at Pinnacle odds.
Let's start by looking at my banks at the start of the season and how I bet the model.
Betting Banks
I operate a much smaller bank for this model compared to the AFL. I use a $50,000 bank and 1/10th Kelly. I only follow the Head to Head bets and use a static bank.
The average bet size was $1,244.00 and the average odds were $2.24. I rarely bet more than $10,000 a week. Over the 26 rounds I average a turnover of about $7,000 per week.
Placing Bets
Unlike the AFL model, there is no rush to place bets with this one. Sportpunter subscribers don't really move the market. Pinnacle prices will come in right after release but will go back out eventually. I can take my time finding the best odds and as the bets are not huge, I can usually get set with the Aussie books.
Results
The results were not great. In total I placed $176,656.00 worth of bets and made $1,705.00 profit. Thats a return on investment of 0.96%. To be honest, that was not worth the time placing the bets. I placed a total of 142 bets and won 72 of them. The total amount bet was on par with the amount bet on the AFL H2H, but the results were very different.
NRL H2H:
Bet amount: $176,656.00
Profit: $1,705.00
ROI: 0.96%
Bets won: 72
Bets Placed: 142
Win %: 50.7%
This graph seems to mirror the AFL results in that from July on-wards resulted in a loss. I really will push Jonno to break down the results over the years to see if it is a smart idea to stop betting both the NRL and AFL in July.
How did I compare to official results?
The official results are recorded at the Pinnacle price at time of release. The Pinnacle price are not usually the best odds available. This is shown when we compare my odds to the official results. It is always pleasing when your results beat the official results, as it means the odds recording is more than fair. Something very rarely found in the Tipster world.
The official results for H2H betting was a 0.2% ROI over 141 bets. My return was 0.96% ROI over 142 bets.
Conclusion and next years plan
I'll continue on as is for the see-able future. I believe some work still needs to be put into this model. One profitable avenue was following the $2 line bets over the season. Hopefully Jonno decides to invest some time in improving this model as it would be amazing to have this one also performing as well as the AFL one each season.