March 2020 Review +$810.00
My 10-year journey of following tipsters and blogging every second of it was meant to end on the 1st of July 2020. It may have ended in March. No need to update you on what's been happening, unless you live in a cave that only has internet access to this specific website.
The NRL has decided that everything will be fine and dandy in about a month or so and want to restart at the end of May. While highly unlikely, it may mean I have a few more bets before 10 years is up.
As always, you can replicate my portfolio and every bet I place by joining the DailyProfit service (well not right now).
The profit for the month came to $810.00 at 1.67% ROI.
I placed 35 bets over the month and won 20 and lost 15.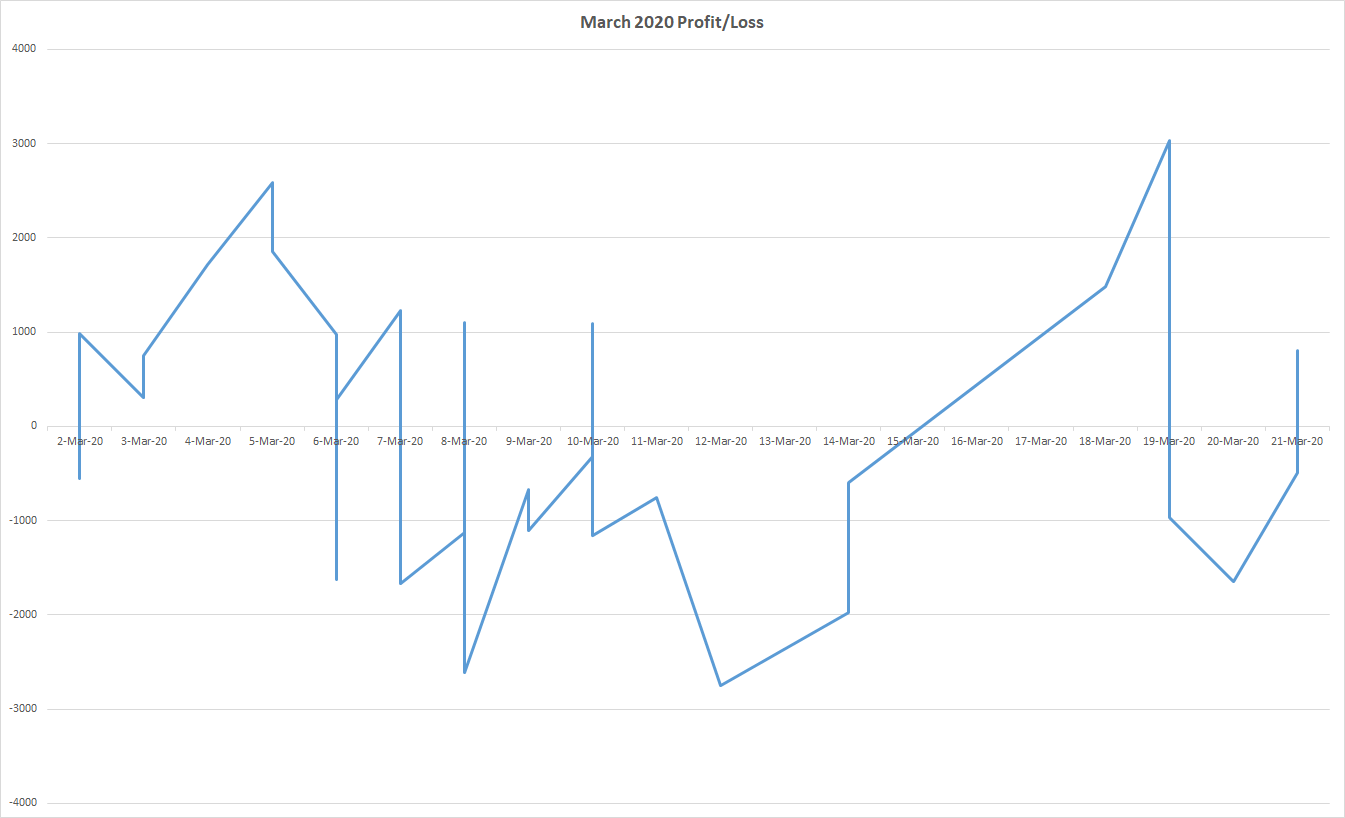 NBA
It feels like a lifetime ago when I placed my last NBA bet.
I placed 26 bets and won 14 of them. Turnover was $31,320.00 and the loss was $750.00 at -2.40% ROI.
That brings this season profit on the NBA Totals to $25,680.00 at 5.0% ROI.
NRL
We saw the start of the NRL season and we also saw me struggling to get any decent bets on. With the NRL really struggling for money, you would think they would implement a minimum bet law (and once again this year I heard they were likely to from sources in the NRL and bookmakers), but nothing has come of it so far.
I managed to place 8 bets and won 5 of them. Turnover was $15,970.00 and the profit was $400 at 2.5% ROI.
Dailyprofit members would have seen a loss as there was a massive bet on Souths that lost (but I could only get on for $4k (across 10 books) instead of the $8k I wanted.)
AFL
The AFL model only spat out the 1 bet and that was a winner.
Turnover was $1,120.00 for a profit of $1,160.00 at 103.6% ROI.
You can follow along with all the same NBA, NRL, AFL and other picks by signing up to Dailyprofit ($139 AUD per month)
An amazing time to be alive and sports and sports betting in general seem pretty irrelevant at the moment.
Total Profit for March was $810.00
[mc4wp_form]
Stats Year 8/9/10
Total bet amount: $4,453,020.00
Profit/Loss: $148,930.00
POT: 3.34%
Bets Placed: 3094
Won: 1601
Lost: 1463
Half Payout: 3
Refunded: 27
Winning %: 52.3%
Total profit per day: $477,510.00 / 3561 = $134.09
Total Turnover: $34,701,240.00
Total ROI: 1.37%
| Sport/Tipster | Wagered | Profit/Loss | ROI | Mar P/L |
| --- | --- | --- | --- | --- |
| AFL H2H | $447,120.00 | -$1,610.00 | -0.40% | $1,160.00 |
| AFL Line | $452,680.00 | -$22,670.00 | -5.0% | $0.00 |
| NRL H2H | $724,590.00 | -$13,850.00 | -1.9% | $400.00 |
| NRL Totals | $79,240.00 | $1,780.00 | 2.2% | $0.00 |
| NBA Totals | $1,683,280.00 | $132,410.00 | 7.9% | -$750.00 |
| NBA H2H | $208,240.00 | -$13,830.00 | -6.6% | $0.00 |
| MLB Totals | $9,250.00 | -$1,870.00 | -20.2% | $0.00 |
| NFL Totals | $587,090.00 | $50,480.00 | 8.6% | $0.00 |
| NFL Line | $245,250.00 | $17,500.00 | 7.1% | $0.00 |
| Mistakes | $16,280.00 | $590.00 | 3.6% | $0.00 |
| Total | $4,453,020.00 | $148,930.00 | 3.34% | $810.00 |