December 2017 Monthly Review +$1,370.00
December saw the halfway mark of my 8th year of betting and at numerous stages throughout the month, I was back in profit for year 8. While I made a small profit in December, the past 6 months have resulted in a $650.00 loss after betting close to $1.2 million.
In total, December saw turnover of $187,500.00 for a profit of $1,370.00 at 0.73% ROI.
I placed 200 bets over the month and won 101, lost 95, and had 4 refunded.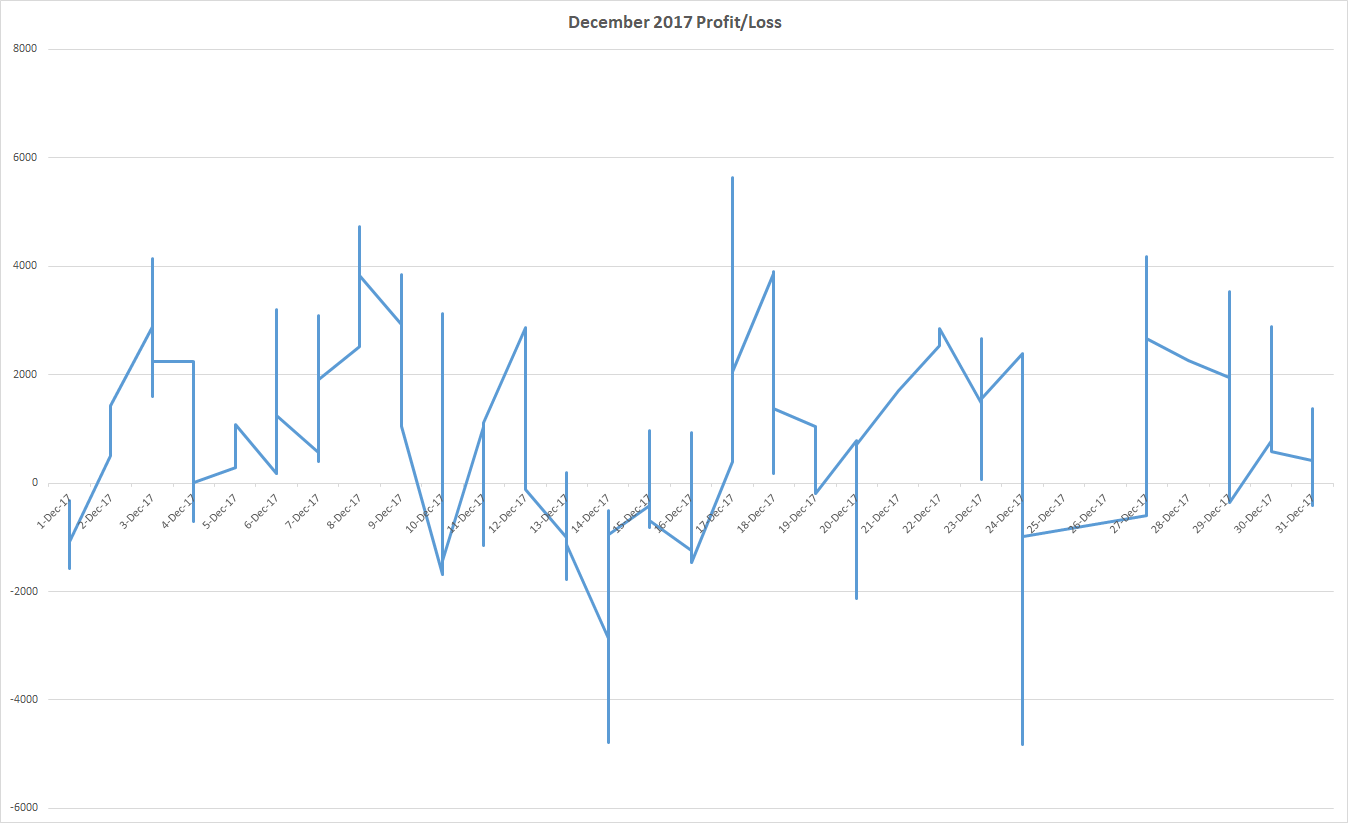 NBA
NBA Totals continued to make profits, with a $3,630.00 profit at 4.7%. The H2H bets have not done well this year and lost a further $1,590.00 at -3.4%. I'll continue to bet both models for the next few months.
NFL
NFL Totals lost $670.00 at -1.1% and December saw the end of the regular season. With only playoff games left, there will be very little turnover left for the season. The season's profit stands at $16,680.00.
That ends another calendar year. 2017 has been a very profitable year overall and I'll go into more detail in my yearly review. I hope you had an amazing 2017 and an even better 2018.
Total profit for the month was $1,370.00
[mc4wp_form]
Stats Year 8
Total bet amount: $1,198,310.00
Profit/Loss: -$650.00
POT: -0.05%
Bets Placed: 869
Won: 434
Lost: 425
Half Payout: 2
Refunded: 8
Winning %: 50.5%
Total profit per day: $327,930.00 / 2740 = $119.68
Total Turnover: $31,444,620.00
Total ROI: 1.042%