The Ultimate Tipster Giveaway – Valued at $23,116.00
Exactly 1 year ago I was given the greatest gift ever. My son Oliver turns 1 today and I have loved 364 of the last 365 days with him (let's never talk of poopsplosion day ever again). I thought it would be nice to mark his birthday with one hell of a gift for you. This was an idea I had a long time ago and after a lot of hard work, it has come to fruition. I've brought together all the best tipping services around the world into one Ultimate Tipster package.
I want to make one of you feel as lucky as I feel. That's why one of you will win it all. Access for 12 months to all the best tipping services I have come across in my years of betting. But you also need a little bit of money to get started, so you will also get a $1,000 bonus bet thanks to Madbookie.
The Ultimate Tipster Giveaway
The package includes access to 8 sports services, 9 horse racing services, 1 odds comparison site and 1 bookie bonus bet. The total package is valued at a massive $23,116.00. This will give you everything you need to take your betting to the next level.
The giveaway is open right now, all you need to do is head to the site and answer a simple question and enter your email. Once you confirm your entry, you have 1 ticket in the draw. But the real power of this giveaway is when you share it with others. You will get a unique link and when you share that on social media or email and people also enter the draw, you will get an extra 4 tickets for every person you referred. Refer 10 people and you will have 41 chances to win.
The giveaway will run for the next 2 weeks and the winner will be announced on the 14th of October. Enter here.
The Prizes
Almost all prizes will give you full access for 1 year.
Dailyprofit VIP access (Valued at $780)
This is my own service and has two unique sections. The Value & Risk free betting is an amazing way to grow your banks by taking advantage of all the ongoing bookie offers. The SP service is a lite version of the full Sportpunter package. It is the services that I wish was around when I started betting.
Sportpunter complete package (Valued at $3,497)
I bang on about Sportpunter every week and to this day I still believe it is the greatest tipping site the world has ever seen. I've made well over $400,000 just from Sportpunter models over the last 5 years. Sportpunter causes bookmakers to just give up and remove markets when the tips are sent out. They know that a Sportpunter client is a winning one.
Trial Spy from Champion Picks (Valued at $1,999)
This is a service that money can't buy. Literally, you can not buy this service anymore. Numbers are capped and there is a long waiting list to get in. You can jump the queue by winning the giveaway. I've been following this service for over a year and Dean is a genius.
Victorian Betting Service by Rick Williams Racing (Valued at $2,500)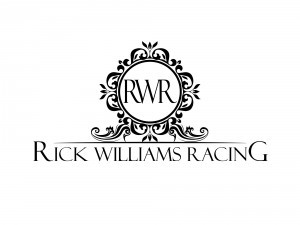 Rick has gone out on his own after a very successful stint with Champion picks. He has consistently made profit over the years and not only gives tips, but also educates his members. The members area is a huge leap forward from anything I have seen before.
Dean's Tips from Horse Racing Professioanls (Valued at $1,870)
This is Dean's other service and has been going nuts over the last few months. Dean uses a very different selection criteria to his trial spy service for these bets. You will make a profit long term from just sticking with Dean.
AC Markets (Valued at $999)
Andrew's service is still fairly new, but I'm a big fan of the changes he made at the start of the year. The service now resembles the old Smartform service which I thought was amazing. Fair odds recording and very easy to get bets on early which gives you the rest of the day to do whatever you want. Add a very nice 8% ROI over 638 bets this season and it's a service to keep your eye on.
Freetips premium service (Valued at $1,140) & lay betting service (Valued at $2,388)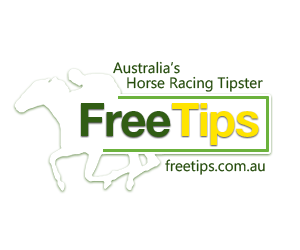 Mike's service has given me my biggest ever horse racing win. A $61 winner that I had $300 on. Another set and forget service with very fair odds recording. The lay service is also a great idea and something rarely seen.
Football Analyst (Valued at £200)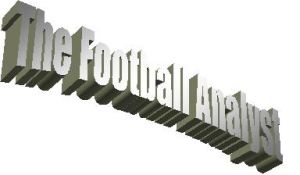 I've talked about this service for the last few years and it will be making up a part of my combo system this season. Graeme works his butt off to make this service great and records at more than fair odds. The Euro system did amazing last season.
Football Elite (Valued at £179)
Football Elite has been around for many years and the selection process has rarely changed. Long term this service will make a very nice profit. A very easy one to follow and fair odds recording.
Football Investor (Valued at £249)
Another model used in my combo system this year and the most consistent performer for me. The Football Investor's own combo system is all you need to follow to make some great profit.
Owltips (Valued at €999)
A fairly new service in a niche soccer market. The only reason I am not following this season is because the timing of the tips does not suit my sleep patterns. I'll be keeping a close eye on it this season.
FTS Income package: FTSOne, Goals Goals Goals, Five Star Kings, Will Lattimore (3 months) & Select Racing (1 month) (Valued at £1185.95)
I'm a big fan of Ian's articles. I have not had a chance to follow any of his services yet, but have been told good things from others. This package includes a wide variety of the services he offers on his site.
Sportspunter Premium & Arb service (Valued at $1,815)
With all these new services you also need to find the best possible odds, and sportspunter is the place to do that, the premium service is the only odds comparison site I have seen that has most of the Australian bookies. The arb service is also an amazing piece of software that will help make you some great profit.
Madbookie Bonus Bet (Valued at $1,000)

With all these tips, you need somewhere to place the bets and some money to get started. Thanks to Madbookie you will have a $1,000 bonus bet to get started. A new aussie bookmaker who are trying to do things differently. So far they have been utterly amazing in their approach to creating a proper bookmaking business.
WOW, that is an amazing package and in total it's valued at $23,116.00.
So enter now and start sharing it with others.