World Cup competition. $1,800+ worth of free bets to win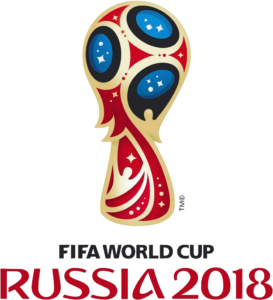 Thanks to the guys at Topsport, I have a total of $1,800 worth of free bets to give to you guys during the 3 Australian group games.
They have also given me $500 for each game to bet on whatever I like with all profits going to charity.
With a face for Radio and a voice for Mime, I've decided to start creating video content (again). My new Instagram channel will start when I fly out of Australia to St. Petersburg. I'll be posting stories daily.
How to enter
I'll be posting a video live from each game about an hour before it starts (Tristan from Topsport will be joining me for the 1st one). The video will be posted on my twitter page and new Instagram channel.
You can enter on both sites.
When you see the video, just like it and comment under with
Correct Score
1st Goal Scorer
Time of 1st Goal
The first person to get each option right will win a $100 free bet at Topsport.
3 x $100 prizes on Twitter and 3 x $100 prizes on Instagram.
Come join me for a beer
If you're heading to any of the games and want to catch up for a beer, just let me know in the comments below. We might be able to get a group of punters together for a few pre and post-game beers/vodkas. I'll even buy the first round.
Follow me
Follow me on Twitter, Instagram and Youtube and make sure you turn on notifications so you can be the first to comment on each video.
---
This is NOT an affiliate post. I receive no kickbacks at all. I just think Topsport is the best Aussie bookie and they deserve credit for actually being a bookmaker.